Description
Quality Over Quantity
Characteristics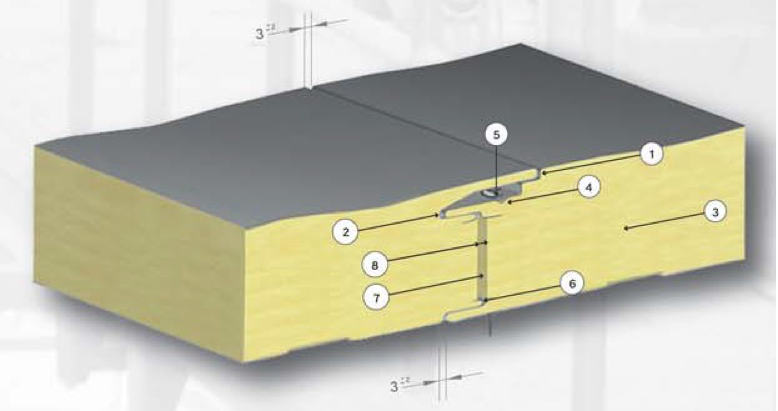 Concealed panel fixings ensure aesthetic façade appearance.
Double lock from outer and inner sides increases fir-tightness and facilitates assembly.
Side Rape prevents gas diffusion and the penetration of vapor into a polyurethane core (constant thermal parameters of panels).
Continuous polyurethane seal ensures thermal insulation and joint tightness.
Properly profiled edges improve thermal insulation and joint tightness.
Auxiliary groove allows for precise assembly.
Large bend radii guarantee the durability of facing protective coating.
Rigid, self-extinguishing Polyurethane (PUR) or Polyisocyanurate (PIR) foam core provides excellent thermal, sound and fire insulation parameters.