Description
Quality Over Quantity
Characteristics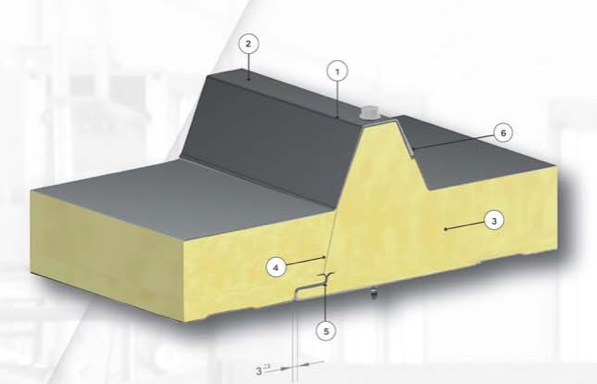 Facing profiling (high rib every 33.3cm) ensures uniform façade appearance.
Large bend radii guarantee durability of facing protective coating.
Folded hem along sheet metal edge to strengthen the part, eliminates sharp edges and protect against water penetration.
Rigid, self-extinguishing, Polyurethane (PUR) or Polyisocyanurate (PIR) foam core provides excellent thermal, sound and fire insulation parameters.
Properly profiled edges improve thermal insulation and joint tightness.
Side Tape prevents gas diffusion and the penetration of vapor into a polyurethane core (continuous thermal parameters of panels).